Welcome to
Villa Sintra & Casa Sintra
Where your luxury private Bali holiday begins
Villa Sintra (2 bedroom) and Casa Sintra (1 bedroom) combine the best of both worlds
for your next Bali holiday
A peaceful oasis nestled amidst lush tropical gardens in the heart of the bustling Double Six precinct
on the border of Legian and Seminyak.
An interconnecting door converts the two villas to the perfect venue for groups of six,
with the added bonus of two pools.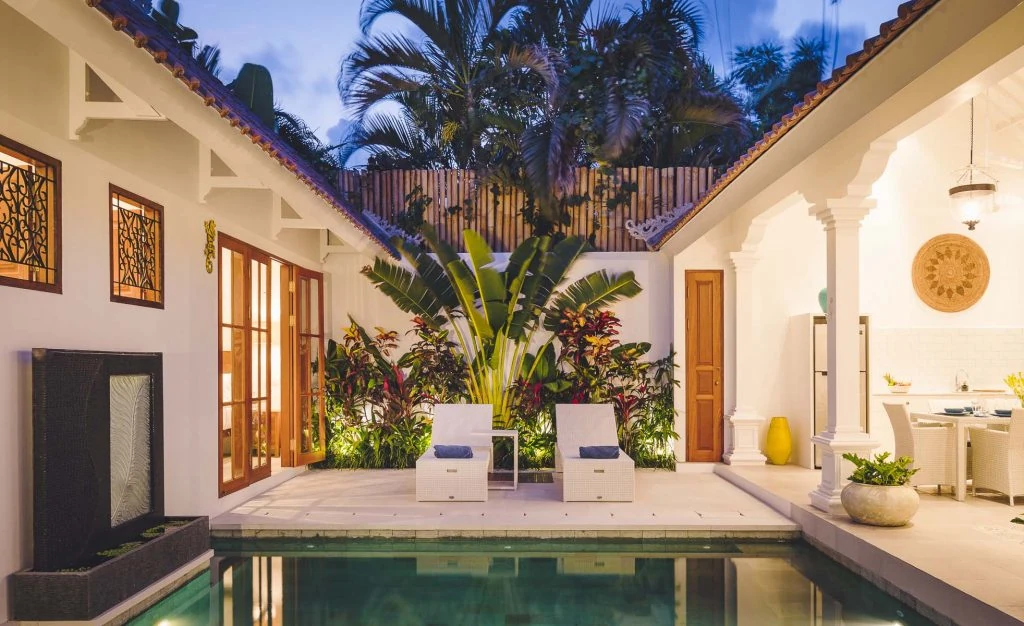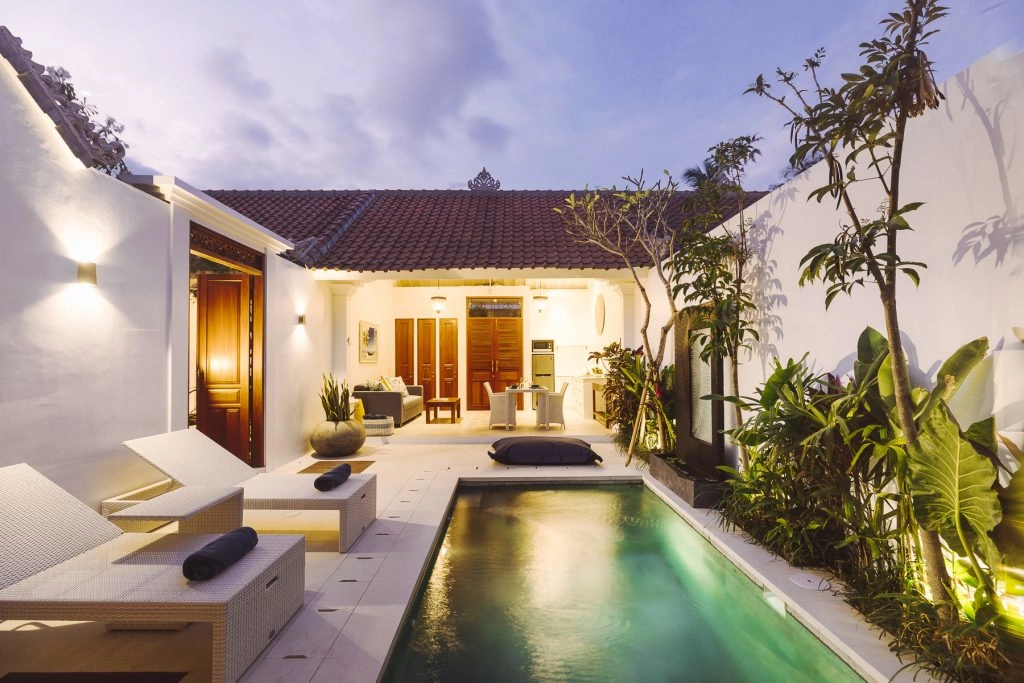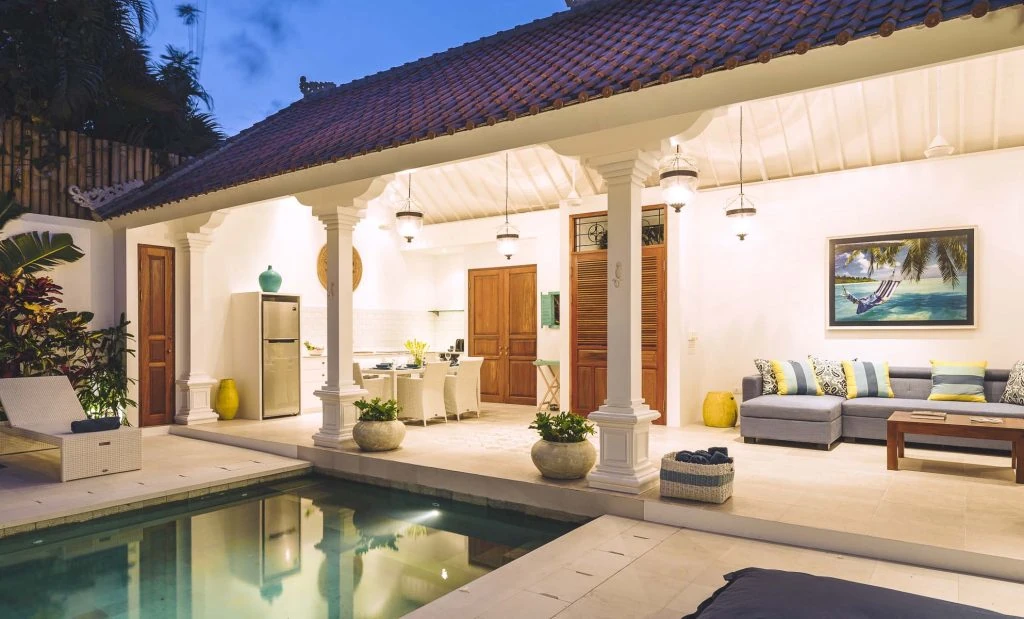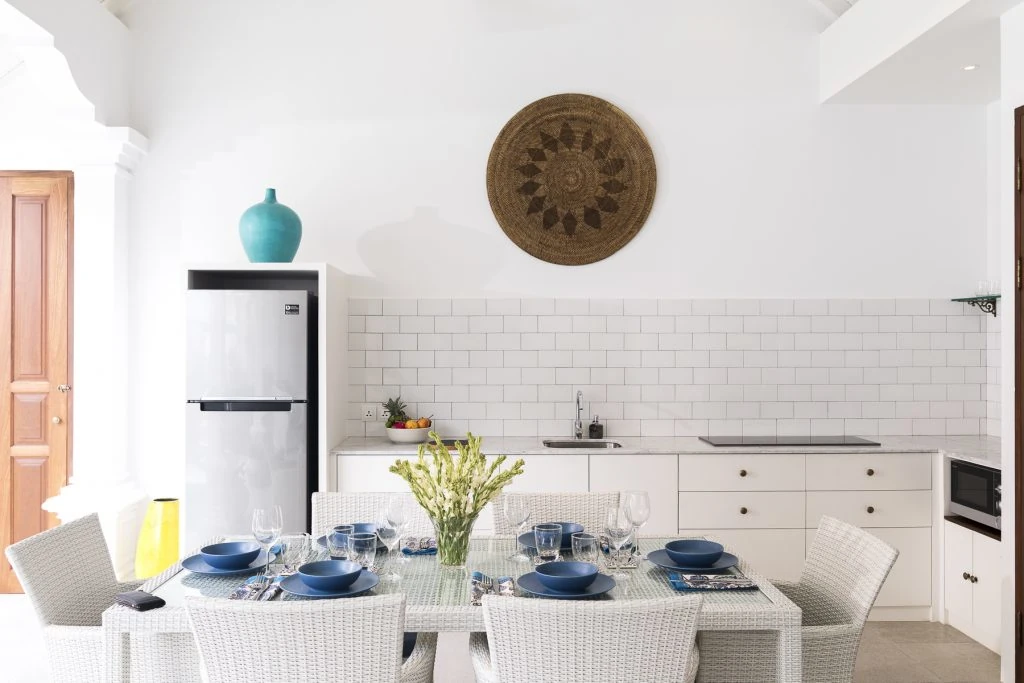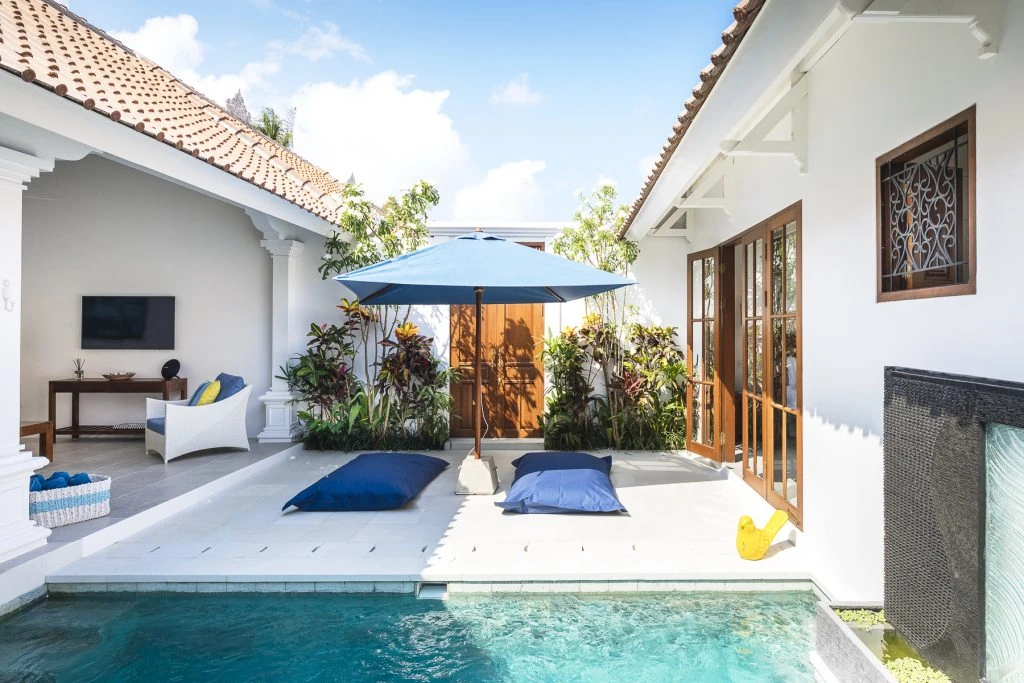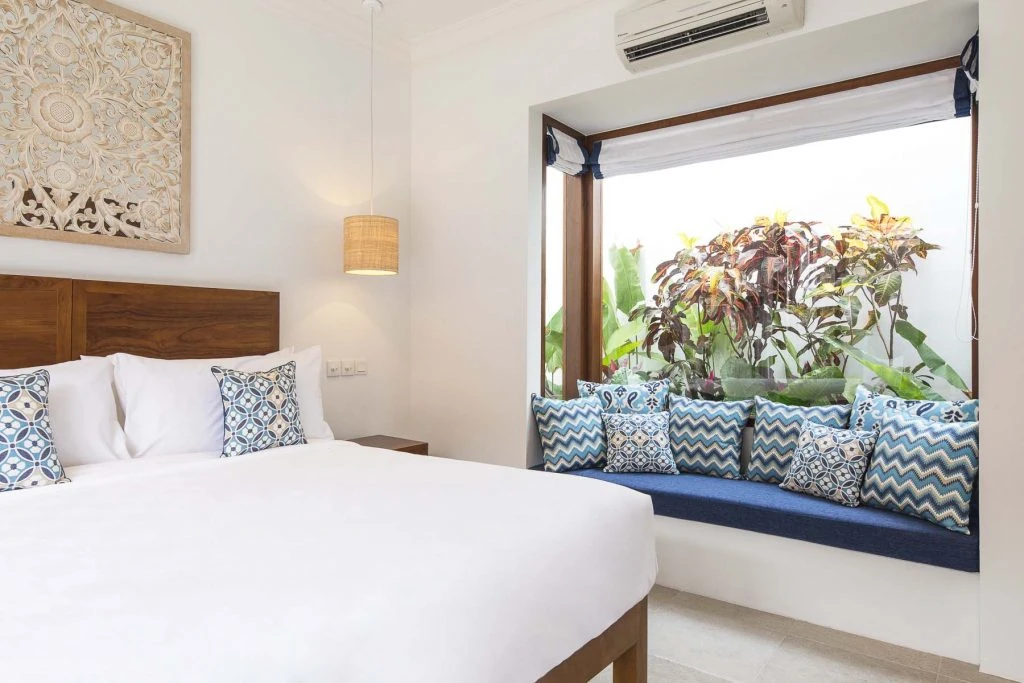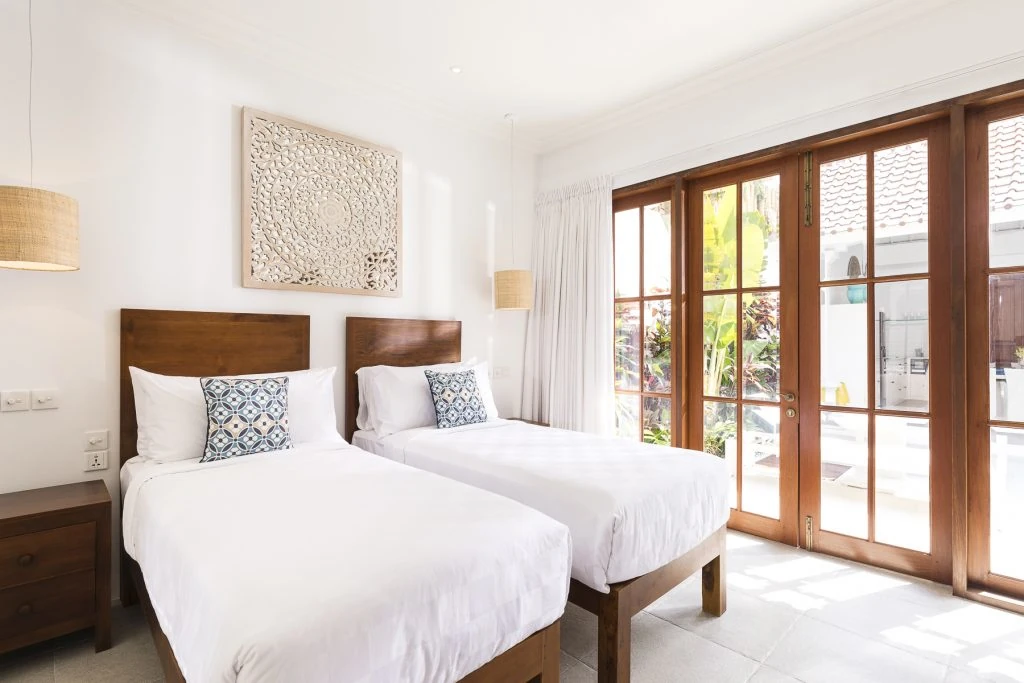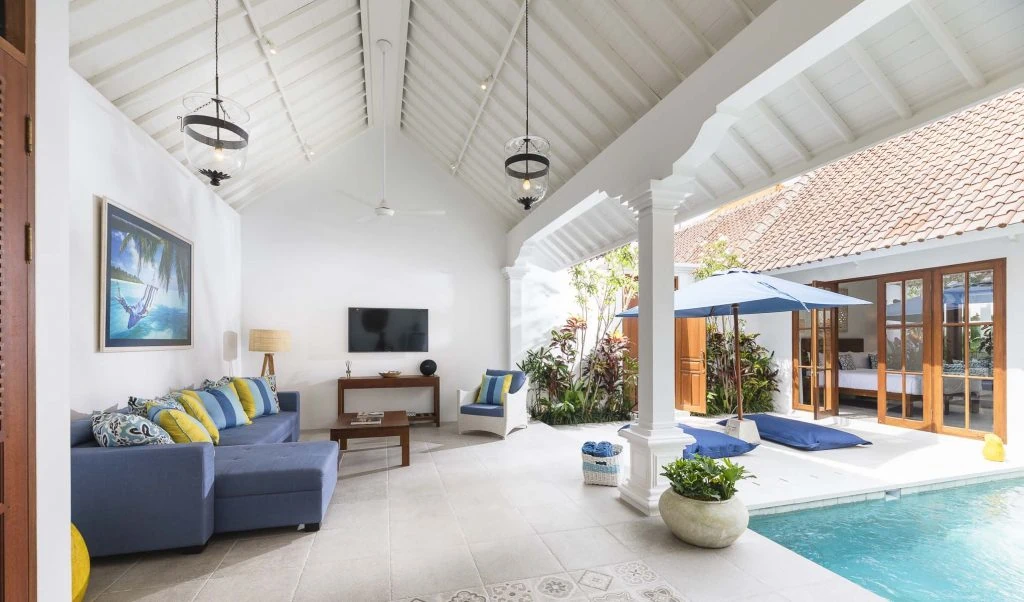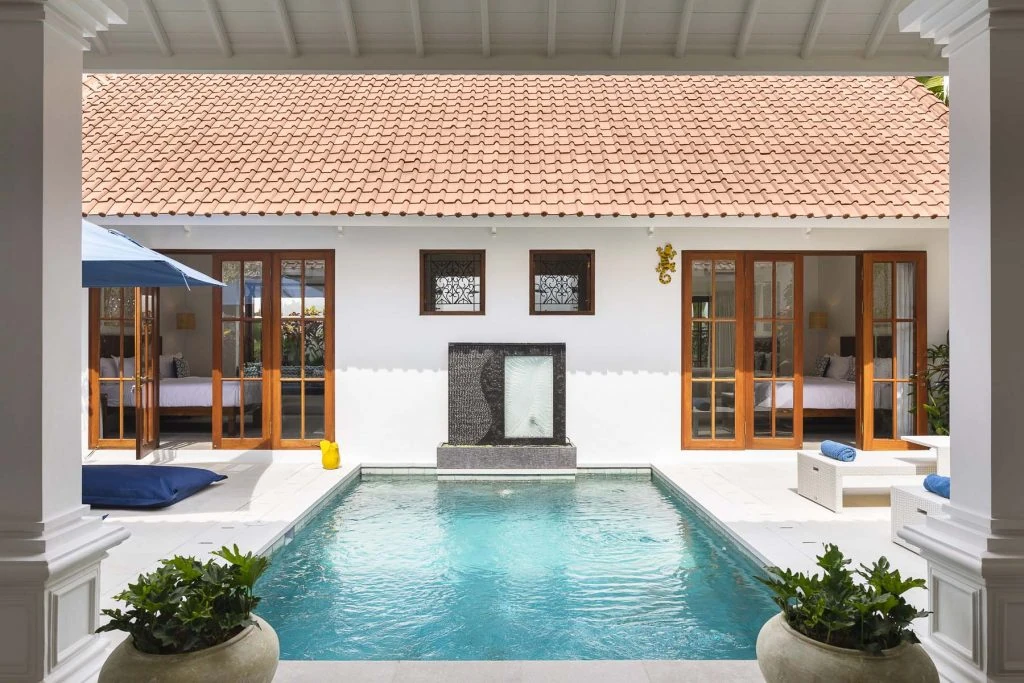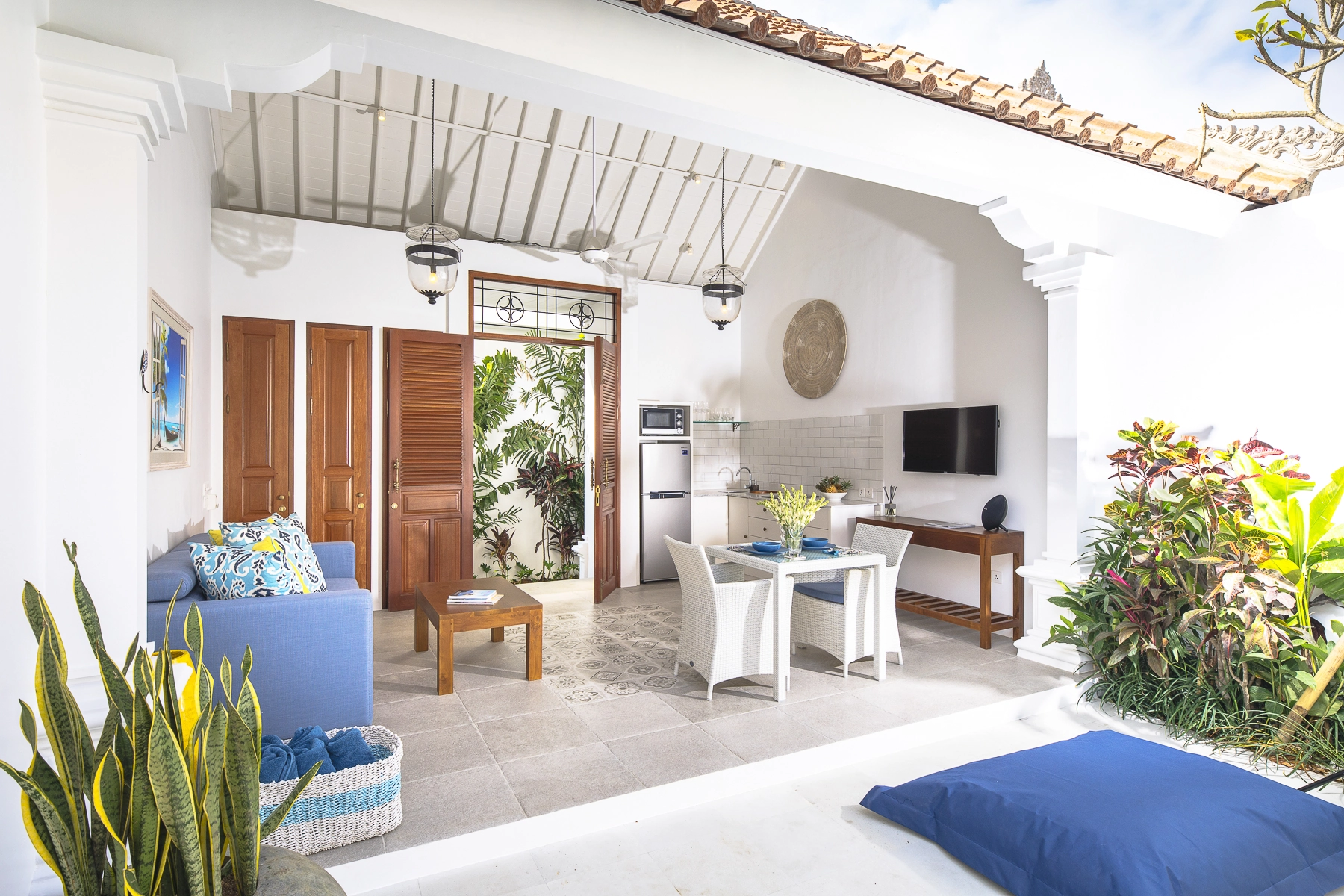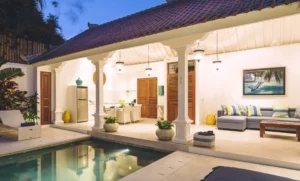 Completed in July 2018 to the highest building standard with custom-made furniture, these two new luxury villas offer a haven of serenity and style with thoughtful extras designed to make your Bali getaway an exceptional, unforgettable experience at an affordable price.
After a day's shopping, swimming or sightseeing, relax on the sun lounges or in your private pool with soothing water feature. Put your feet up, enjoy your favourite tipple, a good book, your choice of music or unwind with a luxurious in-villa massage. This is the good life!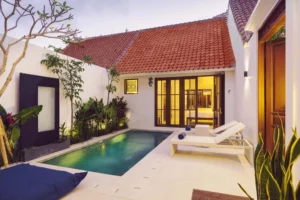 Wi-Fi
Stay connected with unlimited free Wi-Fi throughout the Villas
Nespresso
Enjoy a coffee fix: French press or Nespresso
Pack your favourite pods.
Universal Plugs
No adaptors needed as all wall outlets feature international plugs, some with USB ports.
Cable TV
Access 60+ channels on Smart TVs in the lounge (55-inch) and bedrooms (40-inch)
The good life at your private Bali haven is waiting for you.
Choose your holiday dates now to take advantage of our cost-effective rates and exclusive privileges
including 5% discount for booking through this site.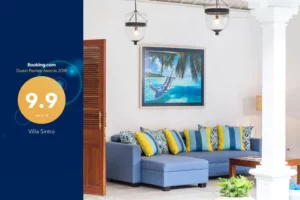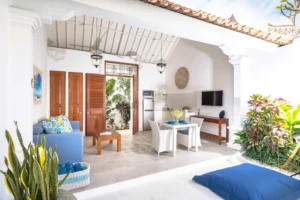 Sneddon16
13. April, 2020.
Verified
Best villa ever This is the one place we would like to keep secret so we can return. This villa is the best we have stayed in- and we do regular villa holidays. The staff were wonderful. You get hotel like service. The villa management were exceptional and everything was dealt with quickly We booked with Ann and she was wonderful from start to finish. Even when our flights were changed due to COVID it was not an issue The villa location for us was perfect. Up a quiet alley that is easy to navigate. There is no noise at night. There is sufficient light that you do not need a torch. The beach is just over 5 mins walk. There are restaurants and shops within easy walking distance. The villa has everything you need to make breakfast or cook a light lunch. It is kept spotlessly clean. The pool is ideal to cool down in and again is kept very clean. When we go back to Bali we will just simply book this villa. We would not consider staying anywhere else

rarrow
10. December, 2019.
Verified
Stunning villa in a perfect location We had an amazing stay at Casa Sintra. It was perfectly located near some great places to eat, drink and shop, and only 5 mins walk to the beach. It was so nice to just relax in the villa pool on the days we didn't want to venture out. Nothing was too much trouble for the villa managers - everything can be organised using the villa phone, including a private chef, extra amenities and transport. We couldn't fault this place and will definitely stay here again when in Bali.
Deirdre f
25. June, 2019.
Verified
Luxurious well appointed holiday accommodation in great location I would thoroughly recommend Villa Sintra, as much thought went into planning quality & adequate amenities for all guests. Location is in a new security complex, in Legian/ Seminak area, 10 minutes walk to Double-Six beach. Restaurants & cafes are within 2 minutes walk, Balinese taxis readily available in main street. Villa Sintra, with its own private pool & daily housekeeping services, provided us with a great relaxed lifestyle.

Jacqueline S
27. December, 2018.
Verified
Great Villa! This was our first stay at Villa Sintra after staying in many villas in Bali. I can't say enough about this villa from the perfect location, the beautiful, perfect temperature pool to the great layout of the villa. It was spotlessly clean and the little touches were great - cool arrival drink & sweet treat and the pod coffee machine was a nice treat! There were also discount vouchers for local restaurants & spas included. Villa staff were friendly and helpful. The only drawback with this villa is that the path to get there is not paved all the way, which I'm hoping may change in the future. Overall, a fantastic stay and we will definitely return! Thanks Ann for all your help and information.

Tourist717393
6. November, 2018.
Verified
Second visit as good as the first This is my second time staying at Villa Sintra only this time it was the two bedroom villa. Great location, beautiful decor. Easy to check in and out. The Nespresso is a wonderful touch as are the Portuguese tarts. I stayed with a friend but perfect for 2 couple or 4 friends as both bedrooms are large and the beds separate. These are new villas and well worth the money.

LynneLau
26. September, 2018.
Verified
SUPERB HIDDEN GEM What a gorgeous villa. Hidden off JL Arjuna Double Six in Legian, I was absolutely delighted when we arrived at this brand new villa. The décor is simply stunning and felt relaxed immediately. The indoor/outdoor shower was a perfect touch and never had a hot water issue which has been a problem in most other places I have stayed in Bali. Beach, shopping, restaurants all walking distance, everything I needed was nice and close. What a wonderful hidden gem, I loved coming back to the villa after a days shopping. I will not hesitate to recommend this villa and will be staying again on my future trips to Bali.

garybush
13. August, 2018.
Verified
Simply Stunning This brand new villa simply cannot be faulted. It is located down a Gang near the Pearl Restaurant on Double Six Road, and is very secluded and quiet, yet close to the beach and restaurants. The villa itself is large and spacious with two king bedrooms, with their own ensuite and indoor/outdoor shower. The bedrooms also features a large LCD smart TV. The bed and fittings are all first class. The living area is huge with a lounge area, fully functional kitchen (pod coffee machine and large fridge) and dining area. Large smart TV in this area also. Again, great quality furniture has been selected. The pool is the perfect size, and was the perfect temperature for an early morning swim or afternoon dip after being out and about. The villa is within a complex of 7, and is very secure. We would, without question stay here again, and once word spreads about this villa it will be booked out early.